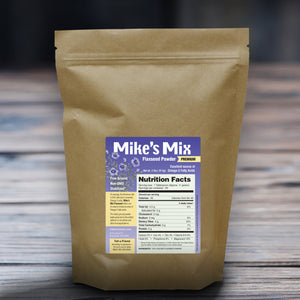 Ground Flax Seed
Regular price $16.99 Sale
Searching for ways to diversify your smoothies? Look no further than Mike's Mix Golden Ground Flax Seed. Ground flax seed lends a delightful, nutty flavor with loads of nutrients. Our flax is finely ground, ensuring your body easily digests and absorbs available nutrients. Flax seeds are a great source of lignans, fiber and Omega-3 fatty acids, which offer many preventative and restorative health benefits. Mike's Mix Flax Seed is stabilized, ensuring freshness and longevity without losing potency.  Mike's Mix flax seed is all-natural, non-GMO, whole grain, kosher and gluten free.
Flavor:  No need to try and mask the flavor of this seed! It's yummy, nutty and delicious taste compliments most foods. 
Uses: Add to any baking items, pasta, salad, soups, shakes and smoothies. The possibilities of use are only limited by your imagination!